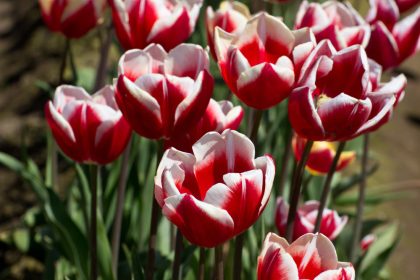 There are tons of benefits to using gravel in your landscaping. Gravel is a great way to add texture, variation, color, and interest to the look of your yard. It also helps keep weeds down because they can't grow through it! And the best part is that you don't need any special equipment or skills for installation – just some work! Here are four great ways to use gravel in your landscaping.
1. Add a Gravel Walkway
This is one of the most popular ways to use gravel in your landscaping. There are so many possibilities for walkways – curvy paths, straight lines, and areas with no path at all. Use natural stones of varying colors and shapes to add more interest. You can also add little stepping stones for a more traditional feel.
2. Create an Unexpected Garden Feature
Gravel can create an unexpected feature in your garden, like creating "riverbank" edges along your flower beds or pathways. Instead of mud, the area will be dry and easy to care for! Just make sure you don't overload it with too much gravel, or your plants may struggle to get enough water and nutrients.
3. Add Gravel Edging for a Clean Look
Using gravel edging is another great way to add texture, color, and interest to your yard while keeping grass from growing into flower beds or walkways. It also looks much nicer than plastic edging! To create a border, dig a trench around the perimeter of your bed with an edger or shovel. Place the gravel into the trench, then seal with soil. You can also create curves with rounded garden fencing for an easy DIY project.
4. Add a Gravel Fire Pit to Your Landscape
Gravel makes an excellent base for fire pits. Not only does this give you a safer area to light your fires, but it also allows the heat from the flames to dissipate into surrounding soil rather than heating up surrounding rocks and causing cracks or chips. You can either build your own DIY fire pit or purchase a pre-fabricated one. Once you have the base set up, it's as easy as adding a ring of stones and throwing in some firewood.
Gravel is one of the best ways to enhance your yard because it gives you so much freedom when it comes to design. Whether you're looking for an accessible walkway or something fun to spice up your flower bed, you can use gravel to make it happen. Time to call a gravel provider and start upgrading your landscape. You may not even have to worry about the transportation of the gravel. Flatbeds can transport up to 25 tons so you can let them take care of delivery.