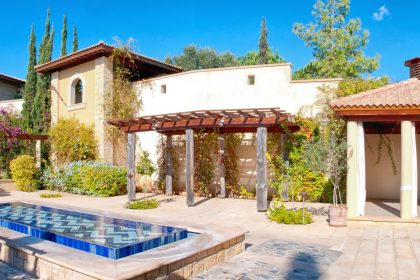 A well-manicured garden is one of the best ways to boost the aesthetic appeal and beauty of a property. In fact, several studies show that high-quality materials such as landscaping rock can boost a property's resale value by up to 14%.
Landscaping materials vary; you can find cheap and expensive ones. According to landscapingnetwork.com, landscaping rock like flagstone costs between 15 and 20 USD per square foot. This means you need to know your landscaping materials.
However, there are a couple of facts with regard to landscaping materials that people don't know, including their benefits. That said, let's discuss some of these little-known facts.
Landscaping Improves Water Quality
Landscape materials such as landscape rock can help clean water as it soaks into the soil. In fact, the water acquires minerals from these materials boosting its overall quality.
Landscaping Materials Block Noise
Landscape materials such as artificial or natural trees can help reduce noise, a spectacle known as sound attenuation.
Sound attenuation is the decrease in sound intensity in the environment. Trees absorb and deflect sound waves, which gives you calmer surroundings.
Landscaping Materials Can Be Used in Place of Roofs
Did you know that landscaping materials can be used in place of conventional roofs? For instance, you can ask your landscaping company to plant a green roof on top of the waterproofing elements of your roof.
This will help lower your property's temperature during summer, and water won't be wasted. Also, your property looks more appealing.
Landscaping Materials Save On Costs
Landscape materials can save you money with regard to energy costs. Having a landscape company plant shrubs and vegetation around your home can cut your heating bills by up to 25% and your air conditioning costs by up to 35%.
Landscaping Reduces Stress
Did you know that you can reduce stress levels by looking at the landscaping done around your home or business?
Studies show that people on business premises with a view of landscaped gardens report fewer illnesses compared to those who only see buildings around them.
As you can see, there are several little-known facts with regard to landscaping materials. So, if you haven't considered landscaping your property, contact a landscaping company today.