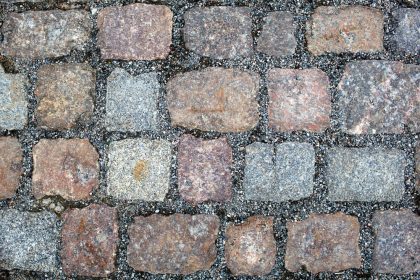 Flagstones have been used in construction for hundreds of years. A flagstone is simply a type of rock used in paving or construction which is wider and flat. This construction material can be used in building walkways, patios, and other hardscapes. Some people feel flagstones are expensive, especially as they cost about 20 dollars per square foot, but why should you fork out such an amount? Read on to find out the benefits of using flagstones for your construction projects.
Low Maintenance and Durability
One of the unique benefits of using flagstone is that it requires minimal maintenance and has a longer lifespan. Unlike concrete pavers, this material suffers fewer breaks and chips with time and is durable. All you need to do to keep your flagstone patio in great condition is to power-wash it a few times annually.
Flagstones are easily installed and don't require mortar or concrete. You can easily fix your retaining wall or walkways whenever the stone breaks.
Flagstones are Easy to Work With
Another outstanding advantage of using flagstones is that they are easy to work with, mainly because of their flat shape. You need to place it on the floor and let the grass grow between the gaps or fill them with sand. Also, you could stack the flagstones on each other to create a wall. Additionally, you can use mortar or concrete to fill the gaps around the flagstone, even though this isn't compulsory.
Flagstone walkways, patios, and steps are safe and slip-resistant. This means the risk of injury to you, your guests, and your family is greatly reduced with flagstone.
Design Flexibility
Flagstones are made in different shapes, colors, and thicknesses due to their formation. Therefore, you can get them in shades of red, pink, blue, orange, gold, gray, brown, and white. These colors are naturally occurring, and with them, you can create any color combination of your choice. You can easily create a natural appearance that easily blends your landscape with flagstones. People who prefer their walkways or patios having a natural look will always opt for flagstones.
In summary, flagstone is a unique construction material that offers far greater value than its cost. They are easy to work with, cheap to maintain, and flexible to design, making them an easy choice for many people.