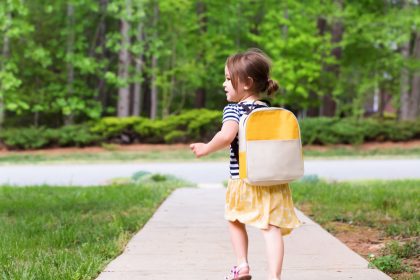 Flagstone is a gorgeous stone that can be used in nearly any way in your yard or around your home. It comes in several colors, shapes, and sizes which could be a great addition to any landscaping. If you are thinking about updating your outdoor space, flagstone is a great option.
What is Flagstone?
Flagstone is a sedimentary rock that is used widely in landscaping, patios, sidewalk, stepping stones, and so much more. This stone has been used for paving since the early 1900s and is a popular stone for those that love the natural look. This is a great option if you are looking for a more neutral stone option and you want to avoid bright colors, loud finishes, or anything that is going to date your backyard area.
What Can Flagstone Be Used for?
Flagstone is a very durable and versatile stone. You can use it for paving a walkway, accents in a patio or a porch, around a fire pit, and so much more. Anything you can think of, flagstone is a great contender for it. This is a stone that will be fun to use when creating something unique and beautiful.
Flagstone is also a stone that is not particularly difficult to get. This is a stone that is carried at most landscaping stores and at many chain stores as well. A typical flatbed has the ability to carry up to 25 tons of flagstone, so don't be afraid to take on big projects. This is a wonderful stone if you are looking for an option that is going to work nearly anywhere that you put it. Keep it simple and classy with flagstone!