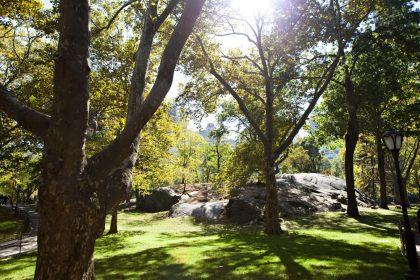 Profit maximization is the aim of every business. Businesses typically require certain tools to complete a specific task as part of their operations. When a business does not use a gadget or equipment regularly enough to warrant the expense of acquiring the instrument outright, renting might be useful. One example is renting a flatbed truck. When working with freight or picking up landscaping rocks, renting a flatbed is an excellent solution. A flatbed truck rental has several advantages. Here are a few of them.
Flatbed Rentals Are Convenient
The first and most obvious advantage of renting a flatbed truck is its better adaptability than normal pickup trucks or 4×4 cars. You discover that a standard pickup vehicle is not always adequate. When you rent one flatbed, you can move all the goods in fewer journeys to and from your location. You can save time and resources because of this. A flatbed truck can have up to 440 horsepower. Flatbeds can normally transport up to 25 tons. Safety measures like cruise control also made long-distance driving easier. The cruise control feature can help keep track of your speed while driving.
Flatbed Rentals Eliminate Maintenance Costs
One of the most important considerations when purchasing any car is the cost of ownership. Any mechanical system, particularly a vehicle, needs routine maintenance during its operation. When you own a truck, you handle its maintenance and upkeep. Renting a flatbed truck eliminates the need for maintenance because you receive a company-maintained vehicle when they deliver it. You only need to undertake routine maintenance while using the truck.
It Exempts You from Labor-Intensive Costs
Owning and operating a vehicle involves significant effort. You may need to hire workers for specialized activities such as transportation to the job site or warehouse upkeep, truck cleaning, and installing new components, to mention a few. Renting a flatbed truck from a flatbed rental service exempts you from labor-intensive requirements.
Flatbed Rentals Eliminate Expensive Fuel Costs
Construction trucks are heavy-duty vehicles that use much more gasoline than other vehicles. Fuel costs are continually growing, making it costly to keep your vehicle filled at all times. While rental companies consider gasoline rates, you are not required to refuel the vehicle when necessary.
Renting a flatbed is ideal for hauling landscaping rocks to work sites. Landscaping rocks require trucks with great horsepower, and flatbed trucks are ideal for transporting them. Do you need flatbed rentals for your business? Reach out to us now if you do!