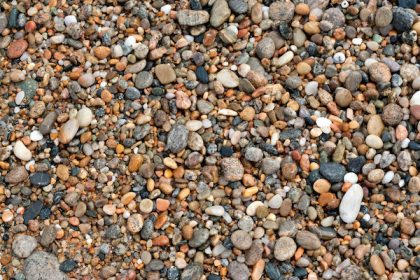 A well-maintained landscape is an excellent way to increase aesthetic beauty and the overall value of your home. Experts believe that you can increase up to 14% of your home's resale value.
More homeowners and landscapers are turning towards alternative landscaping materials besides the traditional green turf to spruce up their spaces. Decorative rock, wood mulches, beach sand, and paver stones provide new approaches to landscaping. This may present a headache for homeowners who may be unsure what's best for their gardens and yards.
Here are seven factors to keep in mind when selecting alternative landscaping materials.
1. Aesthetics
Properly done residential landscaping creates an impression of care around the home. You may need to factor in the beauty that the landscaping rocks will add to your space. Find landscaping materials that accentuate nearby elements, including the house. Determine if the flagstone will withstand the test of time, aesthetically.
2. Functionality
Another key consideration is the intended purpose of the landscaping material. You may need to assess your end goals with the landscaping projects. Find decorative landscaping materials that will serve multiple functions within the garden space. For example, your stone pavers can act as walkways as well as assist in the drainage of rainwater to the subsoil. Landscaping experts can help you pick the material best suited for your home.
3. Durability
Crushed stone is available in sizes ranging from 0.5 to 4 inches. The landscaping project materials that you pick ought to stand up for use over time. Being outdoors, the rocks and pavers remain exposed to the extremities of nature's elements. You may need to ensure that they will not lose their beauty or functionality too quickly.
4. Maintenance
Additionally, you may have to factor in the costs and level of maintenance required to keep the landscaping materials in top shape. Edging, trimming, and cleaning are activities that you may have to carry out over time. Can the material resist decay and moss growth without chemicals? Find out if the decorative rock will require less attention over time.
5. Health And Safety
You may need to consider whether the landscaping design supports the use of less toxic materials and chemicals in your yard. Do the pavers and rocks reduce the risk of slip and fall accidents? You may also have to factor in accessibility using wheelchairs and other mobility-assisting devices.
6. Ecological Benefits
You may have to think through the effects of the landscaping materials on the overall natural environment within your garden. Choose a material that can conserve water and support your drainage systems. Find out from the sand and gravel company if the rocks are free from toxins that may leach into the soil or underground water.
7. Costs
Pricing is another vital factor as you plan your landscaping design. The availability of landscaping materials may affect the final cost as exotic and rare items attract a higher price tag. Determine how much you are willing to spend on your landscape decoration. Request multiple quotes from local suppliers and compare their pricing.
Buy from the Best
Alternative landscaping materials are quickly gaining popularity over the traditional green turf, providing new ways to spruce up gardens and backyards. These seven factors guide you in finding the best rocks, stone, sand, or gravel for your home. Contact Arizona Trucking and Materials for your Tucson decorative and landscaping rocks.