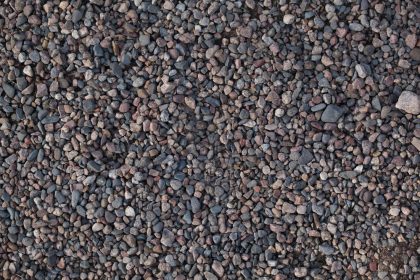 Many people are opting to incorporate gravel in their landscaping. This material offers many benefits and can be a welcome addition to any yard. People enjoy these rock fragments for many reasons, including their appearance and reasonable price point. Here's why you should hire a gravel provider to help you add this material to your yard.
1. It's Versatile
If you choose to utilize gravel in your landscaping, you can use it in various ways. It works well in flowerbeds and can create defined pathways in your yard. It has aesthetic appeal and practical benefits, like keeping out pests. This versatility gives gravel mass appeal.
2. It Requires Minimal Maintenance
Some landscaping materials require regular maintenance, but that's not the case for gravel. According to Gardening Channel, you'll typically want to create an eight-inch layer when adding rock fragments to your yard. Gravel holds up well once it's in place and doesn't need regular replacement. You could even use gravel to reduce the amount of time you spend on landscaping.
3. Gravel Can Improve Drainage
Improper drainage could leave you with standing water in your yard. Since this material is permeable, it improves drainage and lets water seep through, reaching the soil below. Adding gravel around stone pavers is an excellent way to improve drainage in those areas. With the help of a gravel provider, you'll be able to avoid landscaping drainage problems.
4. It Can Insulate Plants
Sudden shifts in temperature can be damaging to plants. Gravel can retain heat from the sun, allowing it to insulate your plants and soil. Adding rock fragments to your garden beds could protect your plants from damage when temperatures fall. It's a great alternative to other insulating materials, like mulch.
5. There Are Lots of Options
You'll have plenty of customization options if you use gravel in your landscaping. Since it comes in many shapes, sizes, and colors, you'll have ample opportunities for creativity. You can even combine different gravel varieties, like marble chips and pea gravel, to create a one-of-a-kind look. With so many choices, you'll be able to find an option that complements your home beautifully.
Whether you want to improve the look of your landscaping or the drainage in your yard, there are plenty of reasons to add gravel to your property. It's a cost-effective and attractive material you can use in countless ways. A gravel provider can help you find the best options for your garden. Contact Arizona Trucking and Materials today to get started!