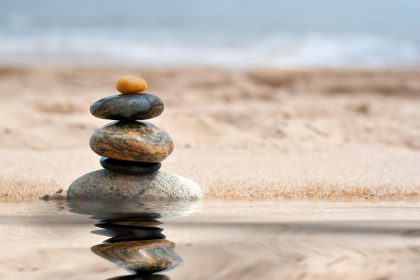 This summer, why not switch things up a little and try some desert landscaping trends. Read on to see some desert landscaping ideas to try around your yard.
Throw in Some Paving Stones
A proper setup with flagstone can greatly improve the aesthetics of your landscaping. Natural flagstone is commonly used for paving. It is a sedimentary rock that is broken up into layers. You can choose to lay pavers within or beside a rock garden. For this, it is best to use large, stately flagstone that won't appear too busy.
You can also throw in some color to spice things up. However, for a proper desert feel, avoid bright colors. Also, consider going for flagstone with a smooth texture. They are ideal for a timeless and refined effect.
Replace The Lawn With a Rock Garden
This is a good idea if you want to achieve the ultimate desert look. Say goodbye to the grass and embrace a more exotic and uncommon look. Apart from the nice look, exchanging your grass for a rock garden is a good environmental move. Keeping a lawn fresh and green is a water-intensive process. It also requires that you use a lot of chemicals to make sure the grass stays green and grows fast.
When constructing a rock garden, try to use contrasting rock sizes. Most experts recommend small pebbles, but you can create depth by adding larger stones. You can even throw in a few boulders to construct a walkway. They are also good as a border for your greenery.
Choose Airy Furniture
Metals tend to absorb a lot of heat when exposed to too much sunlight. As a result, it's rare to find desert-type furniture that is made using metals. Instead, go for more natural materials like wood, and airy designs allow for lots of air circulation. This is a perfect way to add furniture to your outdoors and create a desert look.
Decorative Gravel
This is another great idea to give your landscaping a desert-like touch. Decorative gravel is a sustainable alternative to lawns. You can spread it to cover open gaps in sparsely populated desert gardens. In the past, it was used as a low-maintenance solution to prolonged drought.
These are all great ideas to incorporate some dessert landscaping trends around your home.