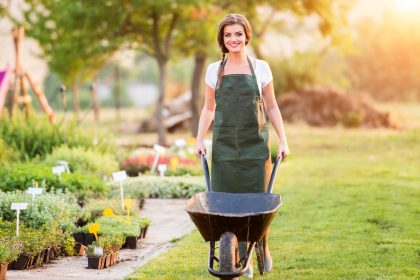 Are you looking for new decorative ideas for your home's exterior? Then consider using a decorative rock for your next home renovation project. Whether you want to add something new to your landscaping project or put a natural touch to your exterior, a decorative rock might be just what you need. A decorative rock, such as a river rock, is captivating to landscaping enthusiasts. Let's learn why they are so popular.
1. Great Landscaping Item
Decorative rocks are the perfect element for any landscaping project, as they are sturdy, resistant to color loss, and bring a new sense of natural beauty to your backyard. They blend nicely with other environmental items in your landscaping projects, such as a small fountain, trees, and other small plants.
River rocks are the most recommended decorative rock for your landscaping project, as they keep the soil moist and don't attract pests or ants. River rocks are often heavy, so you don't have to worry about rocks moving around with the wind.
2. Captivating Outdoor Decoration
For those homeowners looking for an environmental-friendly aesthetic, a decorative rock is a must-have in their home improvement project. River rocks have a beautiful color that complements a home's landscape, but you have to look for the color you desire for your outdoor space. From pink coral to cactus gold, the possibilities are endless.
A benefit of river rocks is their variety, which can range from 1 inch up to several inches across, according to the Gardening Channel. One of the best perks of decorative stones is their unlimited potential, as you can use them as a simple decoration for a creative pathway outside your home.
3. Improve Your Curb Appeal
Another plus of these decorative stones is their captivating look that blends nicely with your curb appeal. Enhance the way your house looks and add something unique to your property by using river rock or flagstone as a decorative item in your yard. Decorative rock is also great for hiding those spots in your yard that just won't grow grass.
Decorative rocks are a unique addition to any landscape. If you're on the hunt for landscaping rocks, contact Arizona Trucking and Materials. We have a wide selection of decorative rocks available!