Flagstone Tucson
Tired of your dusty, dirty backyard? Looking to add some color and texture to your outdoor living space? Arizona flagstone is an excellent hardscaping material available in many shapes, sizes and colors. Flagstone Tucson provides a natural finished look to any property and is more unique and variable than the average paver or brick hardscape. Arizona Trucking & Materials stocks several types of flagstone suited to the application and look our customers are trying to achieve. Whether you're looking to build an entire patio or just a simple stepping stone walk-way, come on down to Arizona Trucking & Materials and make us your one stop shop for all your landscaping needs! At Arizona Trucking & Materials we carry three types of flagstone: Patio, Select, and Thin.
---
Patio Flagstone
Patio flagstone consists of 1'X1' and 2'X2' pieces that are 1-2.5" thick. Patio flagstone is perfect for setting in sand without mortar, making it an easy installation for someone with little landscaping experience. Patio Flagstone can be used to create stepping stones with gravel around it. Patio flagstone will cover about 100-120 SQ FT per ton.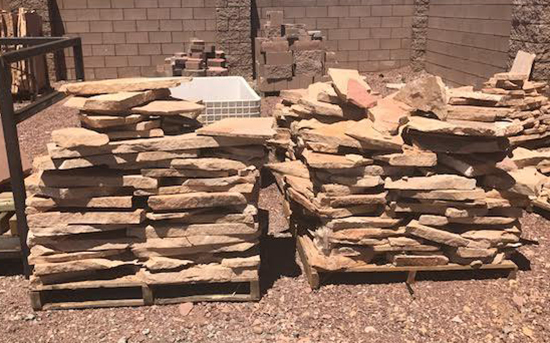 ---
Select Flagstone
Select flagstone are larger pieces that range from 2'X2' up to 3'X4' and are 1"-2.5" thick. Like patio, select flagstone can be set in sand. The larger size of the select style allows customers to be able to cut and break pieces to any shape they like to create their own custom look. Select flagstone is used when working with a larger area patio or walk-way. Select flagstone will cover about 100-120 SQ FT per ton.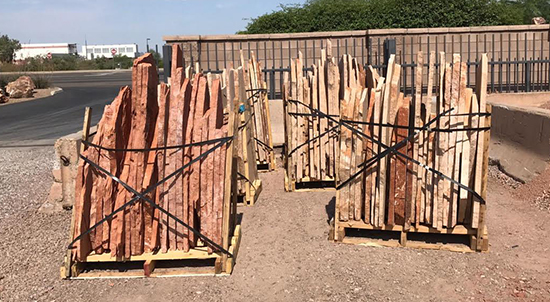 ---
Thin Flagstone
Thin flagstone is the same size as select but only ½"- 1 ½" thick. Thin flagstone must be laid on top of a motor foundation or can be used as a concrete overlay. Another excellent use for thin flagstone is as wall caps or step caps to add color to your landscape and to break up other hardscaping materials. Thin flagstone will cover about 160 SQ FT per ton.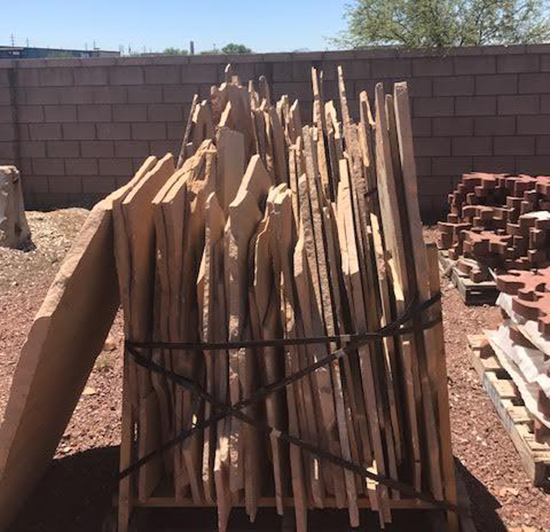 ---
Arizona Trucking & Materials provides delivery service to transport pallets of flagstone to your property and safely place them with our forklift. Base cost for delivery is $85.00 and includes flatbed truck and forklift. There may be an additional fee based on zip code/delivery area. Please give us a call at 520-299-1007 to get an exact quote on the cost of your delivery today! Below are samples of the styles and colors we carry:
Select Flagstone in MC Rosa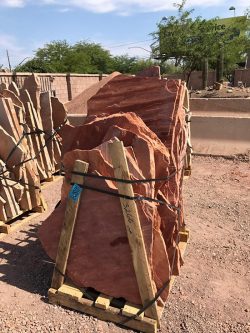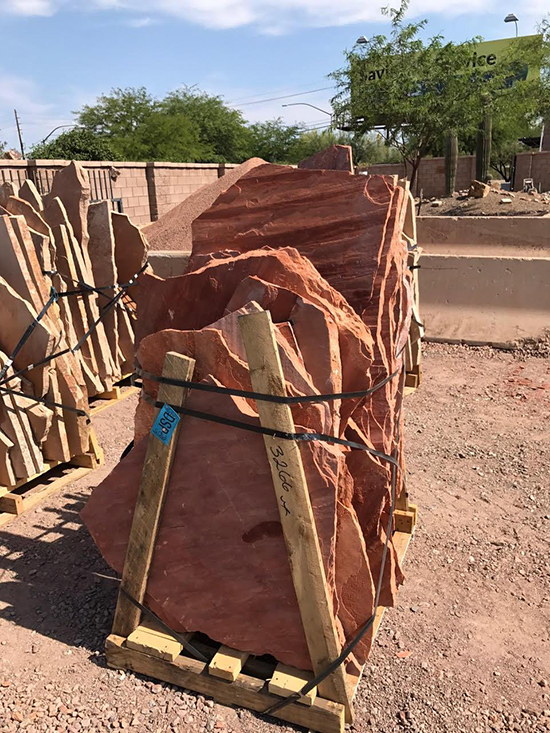 Select Flagstone in Buff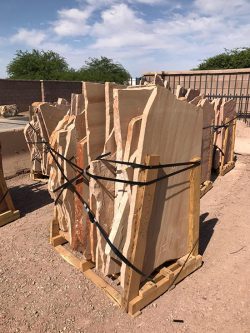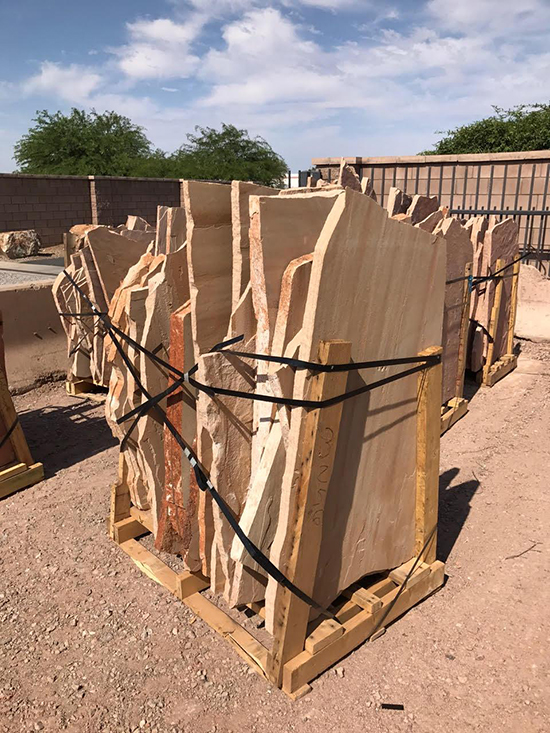 Select Flagstone in Rosa